There's nothing better than a new playlist for a fierce cardio session. The snappy beats inspire — especially up huge hills or in the last five minutes of a workout. If you can't get your heart pumping without tunes, check out our ultimate workout playlist that includes a whopping 100 songs. You're sure to find some new songs to add to your shuffle!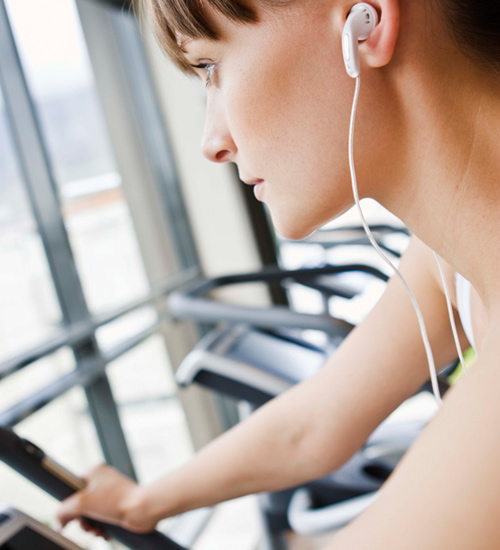 Keep reading to see all the songs in the Spotify playlist.
"Spectrum (Say My Name) — Calvin Harris Remix" — Florence + the Machine
"Hands in the Air" — Girl Talk
"Daft Punk Is Playing at My House" — LCD Soundsystem
"Money Saves" — Delta Spirit
"We Found Love" — Rihanna
"Shake It" — Metro Station
"The Rockafeller Skank" — Fatboy Slim
"On to the Next One" — Jay-Z
"Down" — Summer Camp
"Gonna Make You Sweat (Everybody Dance Now)" — C+C Music Factory
For the rest of songs, listen to our Spotify playlist below. And remember! You will need to download the free Spotify software or app to listen to this awesome playlist.