After more disparaging comments from Lululemon's founder, you might be on the hunt for a new go-to brand of athletic wear. If you're not sure where to start, check out these brands that do their best to flatter women of all different shapes and sizes.
Solow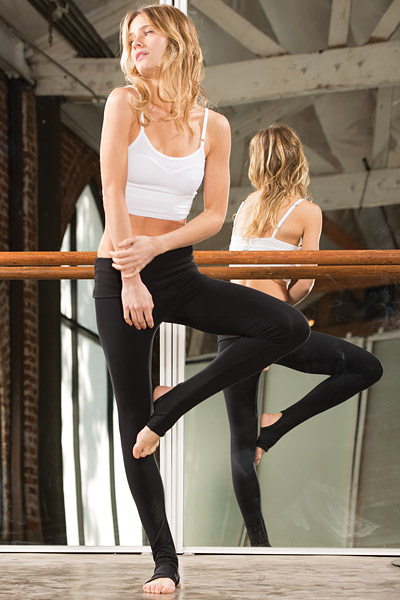 Solow is one of our favorite brands these days. Its products are cozy, versatile, and perfect for all-day wear. We're loving these eclon leggings with footholes ($99) that remind us of the stirrup leggings of the '80s.
Moving Comfort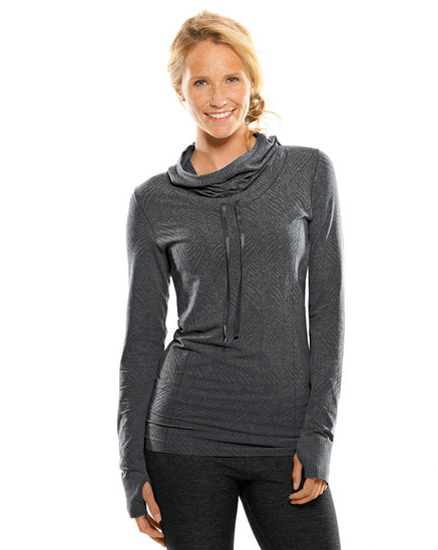 Moving Comfort says its mission is simple: "add a lift to every woman's workout." All of its products are comfortable, functional, and have flattering lines. I'll be rocking my flex hoodie ($39-$65) all Fall long.
Alo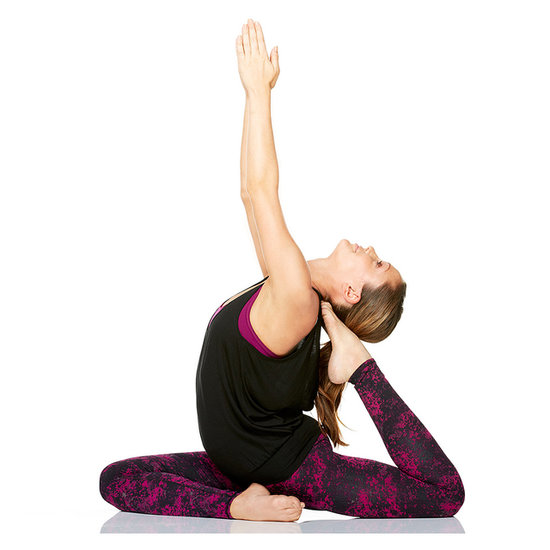 Once you slip into anything by
Alo
, it's hard to want to take it off. The soft fabrics are made with a yoga practice in mind, and we love that the company exercises eco-friendly practices. Its line is made from environmentally friendly materials, and its offices are housed in a solar-powered building. We're currently coveting the
airbrushed leggings
($70) shown here.
Lorna Jane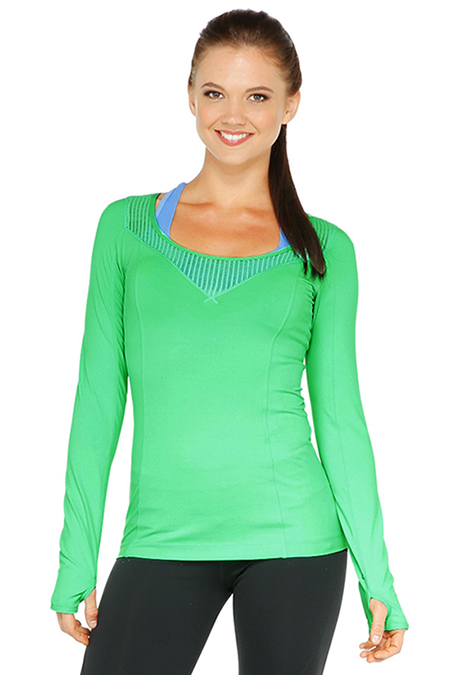 Originally hailing from Australia, Lorna Jane aims to offer sporty, sexy, and stylish designs for every woman. This slim-fit sofie excel top ($76) in a bright green hue is a current fave, and we love its line of inspirational tanks.
Zobha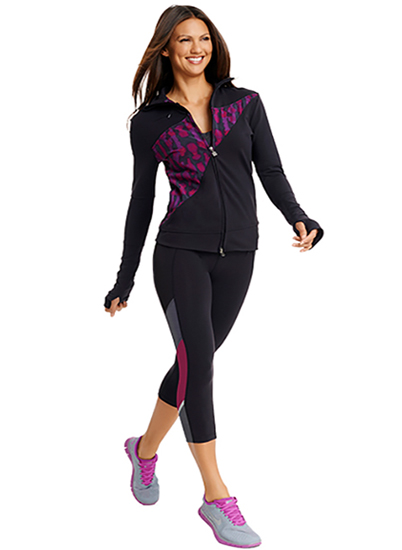 Zobha's clothes are comfortable, stylish, and perfect for everyday wear. Whether you're heading to Pilates, yoga, or hitting up a high-intensity class, Zobha has options for your workout needs. This zip-up jacket ($115-$160) paired with these velocity capris ($88) is a cute and stylish look with just the right accents of color.
See who else we love after the break!