Websites That Offer Free Yoga Classes
Websites That Offer Free (or Dirt-Cheap) Yoga Classes
Yoga may be blissful, but it isn't cheap! Depending on where you live, classes can run you an average of $15 to $20 a pop. Dropping $50 or more for yoga classes each week isn't an option for everyone, but we can all benefit from a regular practice. The Internet is bursting with free full-length classes or shortened yoga routines. If you're willing to pay a little, then you'll be able to view a greater variety of videos. Here are some sites to check out.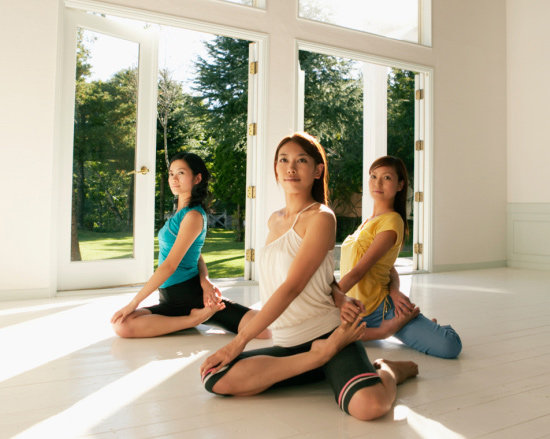 Yoga Today: This site offers one free class each week, and if you're itching for more, download other classes for $4 each. You can choose ones geared toward your ability level, or choose by instructors you like. If you're really into it, pay $90 for a yearly membership, which includes unlimited classes. Store them on your computer, and follow along anywhere you happen to be.
Yoga Journal: For beginners and advanced yogis, these videos, ranging in length from five to 35 minutes, are the high quality you'd expect from Yoga Journal. Some of my faves include the hip-opening sequence Bird by Bird and Heart Wide Open, full of chest openers.
My Yoga Online: These videos may not be free, but they're dirt cheap. Pay $10 per month or $90 for a year for unlimited access to the entire library of videos for yoga, Pilates, dance, martial arts fusion, meditation, and workplace wellness. The site also offers samples of popular yoga DVDs such as Shiva Rea's Surf Yoga Soul and David Life's Transform Yourself With Jivamukti. Another plus: you can sample a clip before you buy.
Keep reading for more websites that offer inexpensive yoga classes.