Top 10 Signs You're a Health Nut
Top 10 Signs You're a Health Nut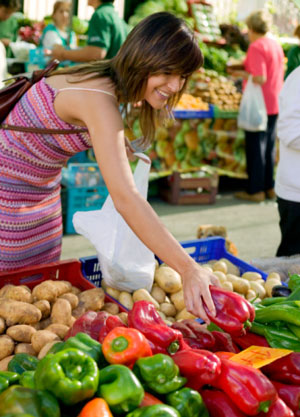 Being healthy and taking care of my body is my top priority, and I'm sure you can relate. I exercise regularly, wear my helmet when biking, say no to drugs, drink moderately, and always wear sunscreen. I'm also quite the health nut when it comes to my diet. Are you? Here are 10 signs you are unmistakably a bona fide health nut.


You've tried going vegetarian, vegan, raw, or macrobiotic at least once.
You have three different types of flax products in your kitchen.
When someone asks you to bring chips and dip to a party, you show up with kale chips and homemade hummus.
You think serving a sandwich on white bread should be a punishable crime.
You use the words "organic" and "food" interchangeably.
You only shop at health food stores and farmers markets (or you grow your own food).
It takes you over an hour to buy groceries because you have to read every single label.
You won't eat artificial anything and wouldn't dare let a food past your lips that contains hydrogenated oil.
Your fridge is 90 percent produce.
Can you think of other ways you know you're a health nut? Share them in the comment section below.