Dakota Johnson Diet and Exercise
Fifty Shades of Grey Star Dakota Johnson Thinks Exercise Is F*cking Awesome
Ever since she was cast in the much-anticipated Fifty Shades of Grey film, Dakota Johnson has been one busy actress. The movie won't be released until next year, but the starlet is all ready being featured on the March cover of Elle magazine and digging deep into the role of Anastasia Steele on set. Learn how Dakota has been staying on a healthy track throughout filming.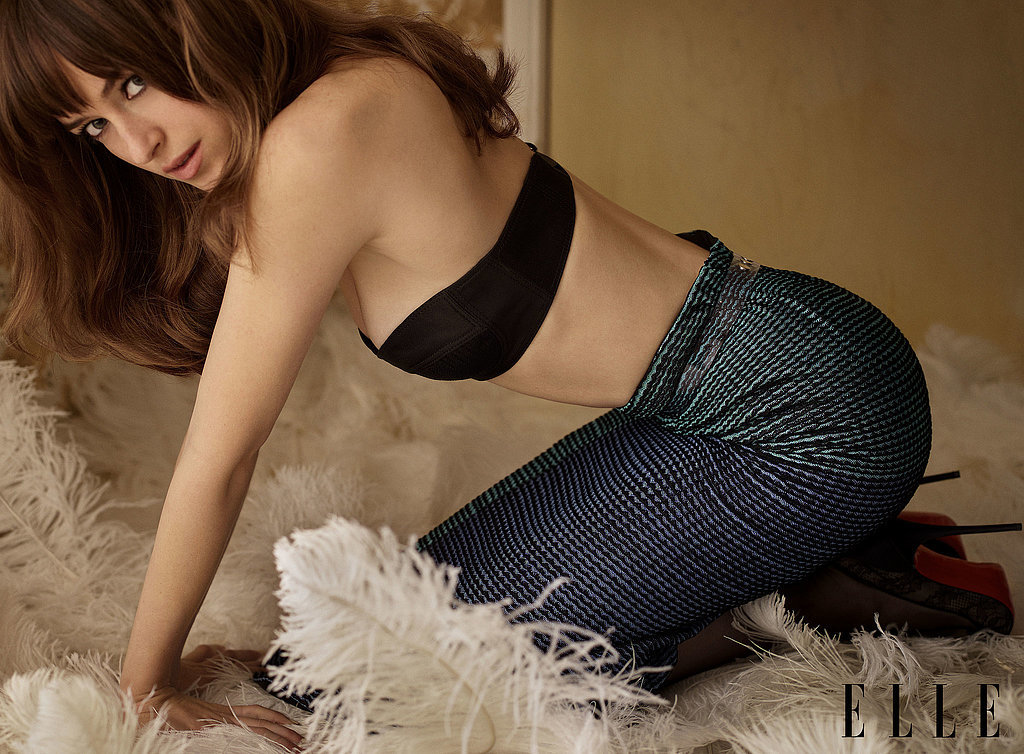 She loves to juice: As she's been shooting in Vancouver, British Columbia, Canada, Dakota has gotten hooked on cold-pressed raw juice! She's not on any crazy cleanse, but she and Fifty Shades director Sam Taylor-Johnson have started to sip on the nutrient-rich stuff during the day.
She's honest about her goals: Dakota has been honest about the fact that she did not have a regular exercise routine in the past, but this new role has required her to spend some more time in the gym. With so many scenes where she'll be scantily clad, Dakota candidly said: "Obviously, I want to look good naked . . . I totally understand now why people exercise, because it kind of f*king feels awesome." It might have taken a starring role to get her serious about fitness, but it's wonderful that Dakota has developed a healthy relationship with a workout routine! Better late than never.
She works out with her beau: When she's not at work on set with onscreen love Jamie Dornan, Dakota has been hitting up the gym with her real-life boyfriend, Jordan Masterson. If working out hasn't always been a huge part of your life and you tend to skip the gym, follow Dakota's lead. Having a friend or loved one on board helps keep a workout schedule consistent.