Calories in Salad Toppings
Caution: Salad Toppings Pack On the Pounds
A common suggestion to lose weight is to eat salads for meals. While the fresh veggies are healthy and delicious, the tasty toppings of cheese and nuts can really add up — your simple salad could end up containing half a day's worth of calories!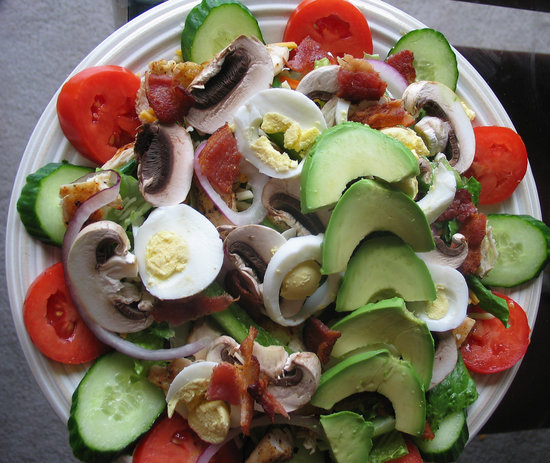 Check out the list of popular salad toppings below, and be extra aware that the more toppings you add, the more calories are going into your body. Salads definitely make excellent meals, but hopefully this nutritional breakdown will help keep your bowl healthy.
Keep reading to see the nutritional info for other salad toppings.
Toppings like nuts and avocado aren't the only things to add calories to your salad — dressings are the culprit too. So here are 10 salad dressings under 50 calories that you can pour on your greens.
Source: Flickr User Canadacow