The Best Time of Day to Exercise, Eat, Weigh Yourself
The Best Time to Exercise, Eat Your Meals, and More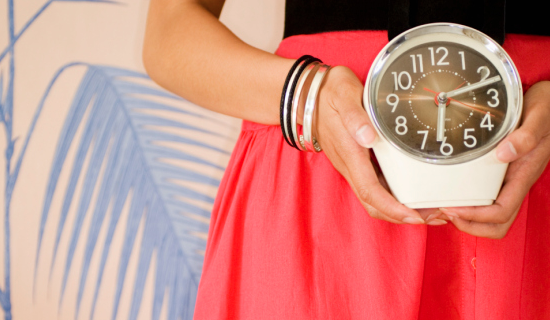 Between work, friends, family, and social commitments, we're lucky if we can manage to get enough sleep, eat balanced meals, and squeeze in enough time for exercise. But did you know that there's a right time to do some of these things? And by right, I mean that there's actually an optimal time to eat, exercise, go grocery shopping, and more to benefit our overall well-being? Get your pencils and pads of paper ready because you may be shocked at some of these results!
The best time to eat breakfast, lunch and dinner: You should always eat breakfast within an hour of waking up. About 4.5 hours after that, you should have lunch, and a couple hours after that, dinner. If you delay these times, you're going to be hungry, and the hungrier you are, the more likely you are going to cheat and eat fatty junk food. According to Dr. Oz, the big rule of thumb is that you need to have dinner more than three hours before you go to bed, so that you aren't going to bed with a full stomach.
To find out best times for other daily duties, keep reading.