Is It Bad to Exercise Twice in One Day?
You Asked: Is It Bad to Exercise Twice in One Day?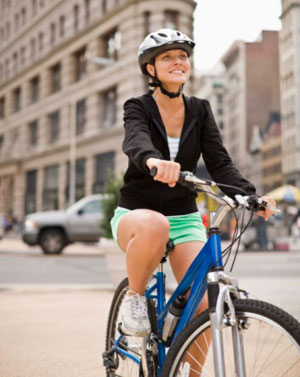 Dear Fit,
I'm not trying to lose weight and I'm not training for a race, I just love to exercise because it relieves stress and lifts my mood. Once a day just isn't enough for me, so I've been exercising before and after work. I never do the same workout in one day, so I'll run with my dog in the a.m. and then before dinner, go for a bike ride. Or I might swim some laps at my gym, and then later take a yoga class. I just know my personality and I have a hard time standing still. I find that I feel so much better when I sweat it out twice a day, but is this bad for my body?
—Two-Timer

Experts suggest that we do about 30 minutes of exercise a day for health, and you obviously are going above and beyond that recommendation. To find out if there's any harm in that, read more.

I know what you mean about exercise making you feel good, and I've definitely had days where two workouts were a must for my sanity. I'm so glad to hear that you're mixing up the types of workouts you do because it'll not only prevent injury and give your worked muscles a break, but the variety is also great for stimulating your brain.

One thing you want to be careful of is not to overdo it. Giving your muscles time to rest is so important, so be conscious of which muscles you're targeting each time you exercise. For example, you wouldn't want to run and bike in one day, since your legs are getting worked during both. That is unless you do decide to train for a triathlon, and then those two workouts should occur occasionally on the same day to make a brick workout. You should also consider only doing one strenuous cardio workout each day and save the other workout for something calmer like strength training or stretching. This will prevent you from overworking your body, and will also help you remember to strengthen and stretch your muscles.

Exercising twice in one day will also burn more calories, so be sure you're nourishing yourself with enough to eat, focusing on getting enough protein and healthy carbs. And as long as getting in your two workouts doesn't have a negative effect on your life, then I say do what makes you feel good.