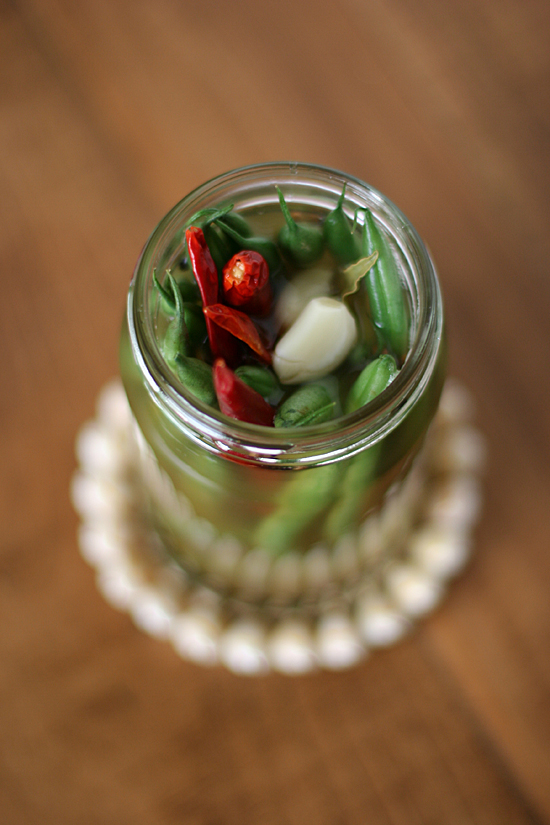 When it comes to bloody Marys and appetizer plates, spicy pickled green beans are an absolute must. They are fairly easy to find in the canned section of the store, but friends and family will enjoy receiving your homemade batch as an edible gift.
This particular green bean recipe has a semimulled flavor, due to the coriander. Consider it the recipe's secret ingredient! The dill is subtle, so these green beans don't taste too much like pickled cucumbers. I upped the hotness by adding whole red chile peppers and crushed red pepper flakes, but not to worry; these green beans won't coat your throat with capsaicin.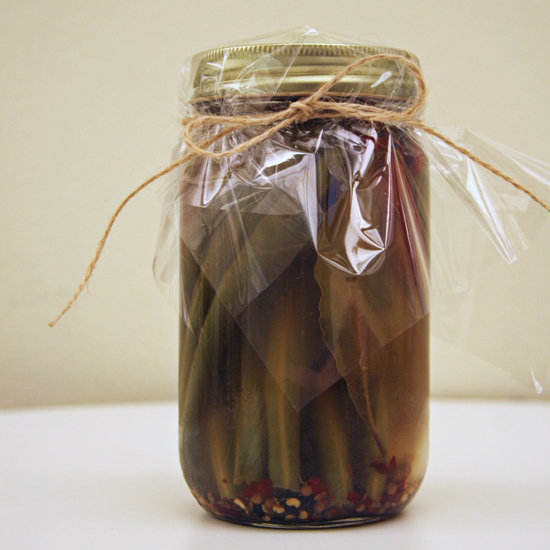 When gifting these pickled green beans to others, attach a recipe card for a bloody Mary cocktail; that way, these spicy pickles are paired in the perfect way.