FitSugar reader FITskitz shared this inventive and gourmet breakfast-for-dinner recipe in the Healthy Recipe group.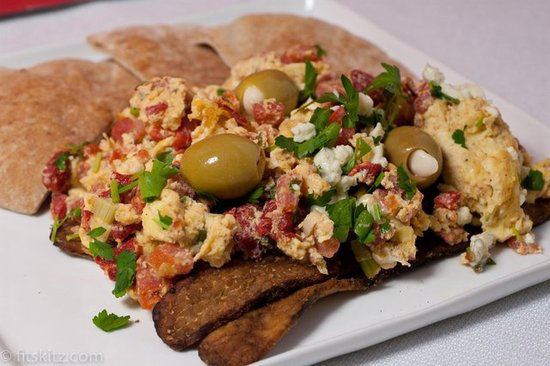 The only problem with this dish is that it is too good, not heavy, so you can eat way more than your fair share! It is full of flavors that a simple egg dish becomes a truly gourmet dinner.
Learn more about the recipe after the break.