Introducing the Swiss Army knife that can make it through security and lock down every last digital photo, document, and video file. These days you need a little more in your pocket than a nail file and scissors, which is why Victorinox Swiss Army launched the Victorinox SSD storage devices.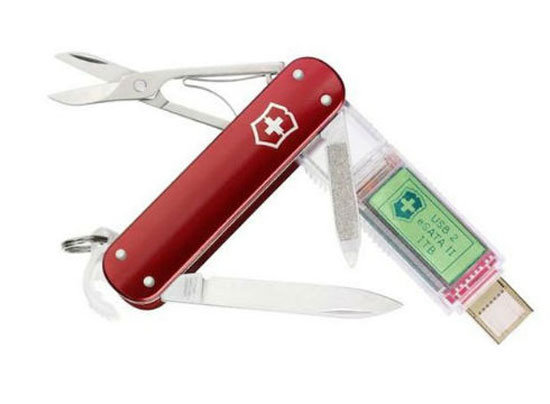 Like many new products at CES, the SSD drive pictured above boasts major credentials, it's the world's smallest high-capacity storage drive available in 64GB, 128GB, 256GB, and one terabyte capacities. It comes with two interchangeable casings, one perfect for the plane and another that includes all the usual Swiss Army knife tools like a blade or bottle opener.
Exact availability on the cutting-edge knife drive isn't known, and it's after the break.