As Summer nears, our thoughts turn to what's underneath those layers of Winter clothes. If you're looking to tone your backside and legs before bikini season, here are five essential lower-body moves fundamental to any workout. And don't worry — you can do them anywhere!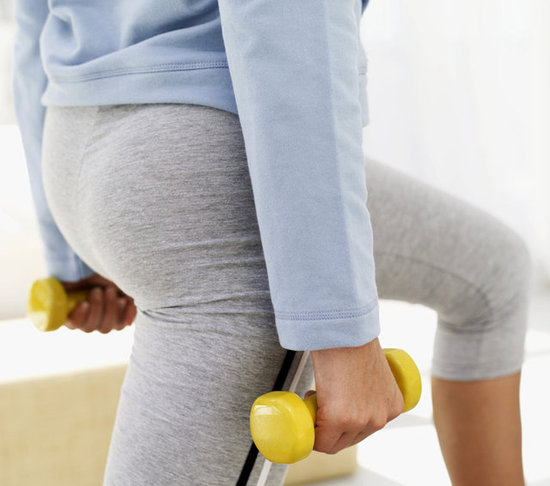 The squat: That burning in your upper thighs as you hold a squat tells you just how great this move is for lower body muscles like hamstrings, glutes, quads, and the lower back, not to mention helping with your balance.
Don't forget: While doing squats, remember to keep your weight in your heels, not your toes, and as you lower yourself, pretend that you are sitting in a chair. Learn more on how to do a perfect squat and different squat variations here.
The lunge: This leg-strengthening move works the same muscles as a squat, but the movement required in the exercise helps you work your core muscles and balance as well. Another plus: between walking (forward or backward) or adding weights to your lunge workout, the possibilities are endless when it comes to lunge compound moves.
Don't forget: Make sure that your upper body is straight and upright, with shoulders down and chin up. When lowering your body, your knees should be bent at a 90-degree angle, with the front knee never going past your ankle and bottom knee never touching the floor. Engaging your core muscles will help keep you centered and balanced. When you've mastered that, here are five lunge variations to try.
Read on for more essential lower-body exercises.