Parents model behavior for their children, whether consciously or not. A recent survey conducted by British teen mag Sugar (no relation to the PopSugar Network) found that a dieting mother can have unfortunate consequences for daughters.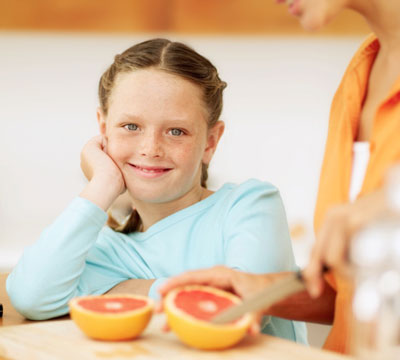 Out of the 512 girls surveyed, ages 12 to 18, six percent had an eating disorder; that number rose to one in 10 among girls with mothers who dieted. Girls learn how to create a self-image from observing their mothers, and when mom labels certain foods bad and dangerous, her daughter internalizes the message. It has been shown that
regular family meals
can help prevent eating disorders, and when the female head of household removes herself from the ritual of the family dinner impressionable eyes are watching. Negative body image from mothers affects girls too. This is why I
learned to stop talking smack about my thighs
. Did your mom diet? Did it affect your relationship with food?