When I get home late, it's easy to rush through making a dinner that's often not the healthiest. That's why salmon cakes are my new favorite: they take a mere 20 minutes to make, and they make a delicious but healthy dinner.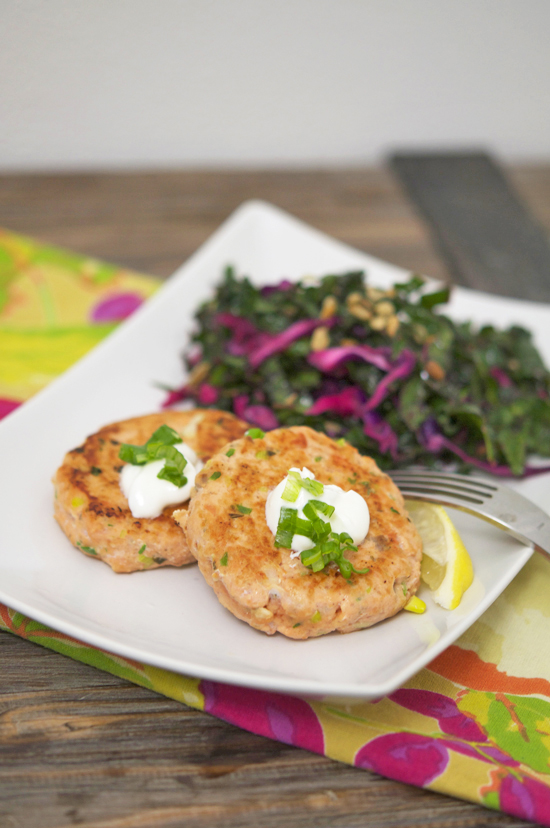 The most involved part is giving your food processor a couple whirls to chop up the salmon and mix in the other ingredients. After that, it's a less-than-five-minute affair.

I topped off the fish cakes with a little bit of sour cream and scallions just before serving, and noted to myself that they'd also make a great appetizer served atop crostini. For my most recent dinner, though, I served the fish cakes alongside a raw kale salad.
Keep reading for this incredibly fast and easy dinner recipe.