Fresh green peas are the first sign for Spring and since they have a short season, I always get my fill before they disappear come Summer. And just in the nick of time, I spotted a new recipe from Michelle Obama's upcoming book, American Grown.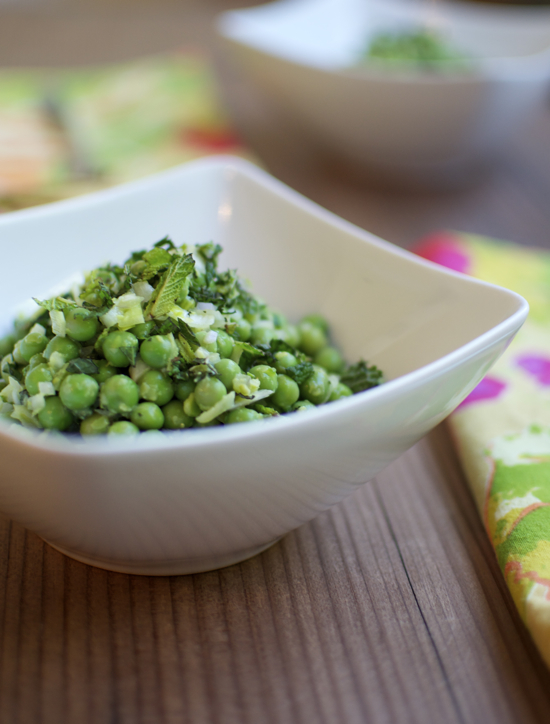 The First Lady's pea salad calls for peas, shallots, leeks, and mint, all tossed together with a healthy cream dressing.
After shelling the peas, they are quickly blanched and immediately soaked in an ice bath after cooking to ensure they don't end up mushy. The whole process, which might sound a bit complicated, actually takes just a few minutes.
Michelle's recipe originally called for adding puréed peas into the salad, but since I already had my blender out, I opted to add the lemon juice and olive oil in with the pea purée for an even smoother dressing. The result was a spring salad that'd be great to bring along to a seasonal party, since it can be made ahead, and the flavor only gets better with time.
My advice: run to the farmers market before all the year's peas are gone, then make this spring pea salad recipe.