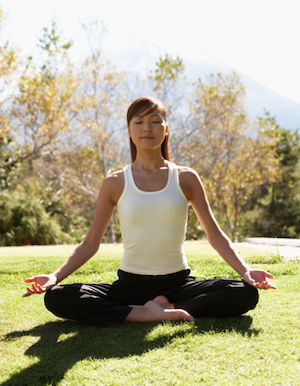 Have you experienced the positive benefits of meditation? A new study that looked at 18 healthy young adults who had never meditated before found that with just 20-minute instructional sessions in mindfulness meditation,
there was a significant reduction in pain when subjects were exposed to painful stimuli
.
I already knew that regular meditation has been shown to have significant therapeutic effects on people at high risk for heart attacks, but these new findings are really profound because they are applicable to everyone!
According to researcher Fadel Zeidan, PhD, who is a postdoctoral fellow at Wake Forest University School of Medicine and also worked on the study, meditation may be useful for the management of postoperative pain since it distracts the mind and reduces the emotional response to pain. Zeidan says a wandering mind is normal at first and that you simply have to bring your consciousness back to your breathing.
Here are a few helping pointers for starting the meditation process.