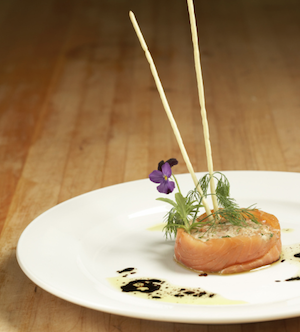 Vegans and vegetarians don't eat it. And pescatarians — who abstain from eating red meat and animal flesh — make the exception to eat it. All in all, it's hard to deny the health benefits associated with fish. Many types of fish are low in fat, high in essential
heart-healthy omega-3 fatty acids
, an excellent source of protein, and packed with vitamins and minerals. It's safe to eat fish
twice a week (up to 12 ounces)
, but it's best to choose different types of fish so you get a variety of nutrients.
As great as fish is, it's also good to know which types of fish to consume, as nearly all fish and shellfish contain traces of mercury. Expecting moms should stick to fish with mercury levels of one part per million (ppm) or lower. The rest of us can safely consume fish with mercury levels that average 5.5 ppm.
Here's a full rundown of the top 10 fish with the highest omega-3 fatty acids, the highest mercury content, and those that are on the Seafood Watch for best options for sustainability and unsustainable options that are best avoided.
Keep reading to view the top 10 fish chart!