Being an Olympic veteran means three things: you're a world-class athlete, you're used to hectic schedules, and you know how to travel smart. So who better to ask about how to stay healthy while being on the go than a few famous Olympic athletes? Whether you're snacking at home or need something to grab and go, here are recommendations from veteran Olympians Natalie Coughlin, Mia Hamm, and Shawn Johnson.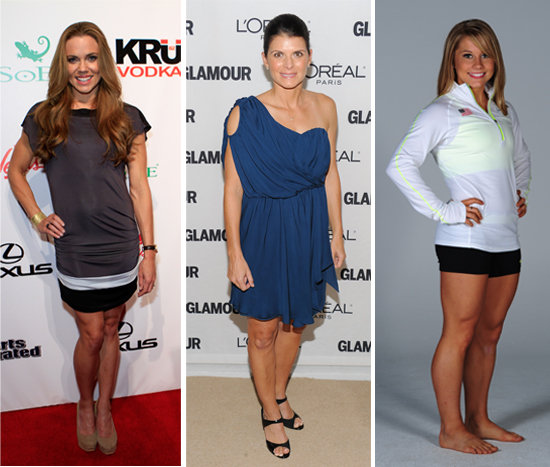 When traveling: It's all about "making sure you plan ahead and bring stuff with you, whether it's trail mix or an [energy] bar," soccer star Mia tells us. Gymnast Shawn recommends KIND bars because they are all natural and come in "fun flavors such as almond and coconut and apple cinnamon and pecan. They're surprisingly good," she tells ESPNw. Swimmer Natalie loves making her own energy bars — get her dried plum energy bar recipe here.
At home or work: Natalie is more than just a decorated Olympic swimmer; she's also an avid home cook and gardener. Natalie shared with YumSugar one of her favorite healthy snacks for Spring: "I love just having a really good baguette with good, high-quality butter (just a tiny bit of butter) and fresh sliced radishes with salt on top," she recommends. Shawn is all about snacking on veggies as well: she pairs peppers with hummus for a crunchy, filling snack.
Read on for more snack ideas from these famous Olympians!