Thanksgiving is fast approaching, and my love of all things pumpkin is hardly waning. From yogurt to muffins, I relish this tasty flavor of Fall. If you're looking for a pumpkin pie alternative, these pumpkin-carrot bars are delish. The bit of cream cheese frosting adds a deceptive element of decadence.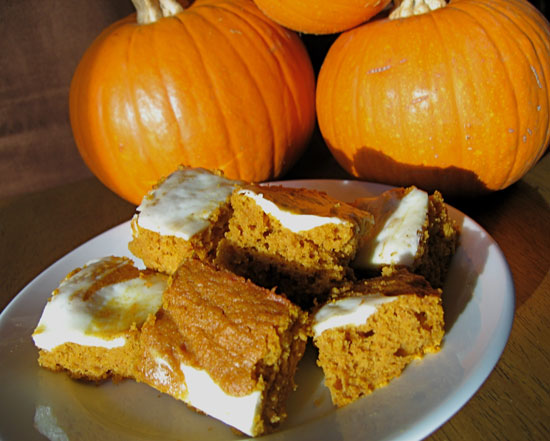 Low in calories while remaining full of flavor, these pumpkin bars make a great dessert — perfect for potlucks (much easier to share with large groups than pies) and they're relatively guilt-free. They're high in vitamin A — and trust me you cannot even taste the shredded carrot — and a bar only contains 70 calories and less than two grams of fat. With nutritional stats like that, it's OK to go back for seconds.
Check out the recipe when you read more.