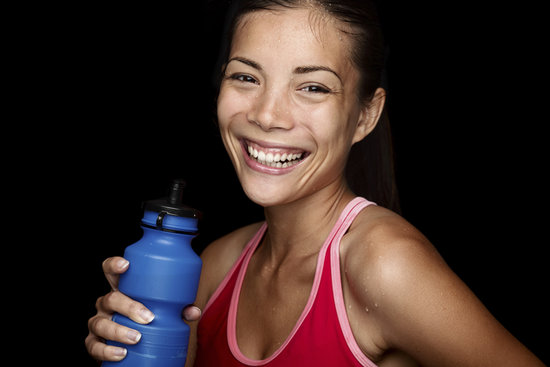 Ever wonder what is going on chemically in the body while you sweat it out at the gym? The euphoric feelings during and after exercise, as well as the muscle soreness that might just come a day later, don't just appear magically. Your body is made up of millions of chemical reactions, which result in different physical and mental feelings. Take a look at some of the top hormones and chemicals that are released when you workout.
Endorphins
These chemicals are released by your pituitary gland, which is located in the base of your brain. Endorphins make you feel exhilarated and happy and block any feelings of pain, so you can power through any discomfort caused by exercising. That's why people become addicted to strenuous forms of exercises and experience "runner's high."
Estrogen
Estrogen determines whether carbs or fat fuel the body during an intense exercise session. Women tend to burn fat for fuel, while men tend to burn carbs, because women have higher estrogen levels. When women undergo menopause, they usually experience some weight gain because of lowered estrogen levels.