When you're heading out on a hike there are plenty of important essentials to keep in mind. But one thing you can't forget to grab are some healthy snacks! Even if you're just heading out for a few hours, coming prepped with some grub will keep you feeling satisfied and energetic on your outdoor excursion. If you always feel like you've got too much or too little packed, switch up your routine with these simple snack ideas.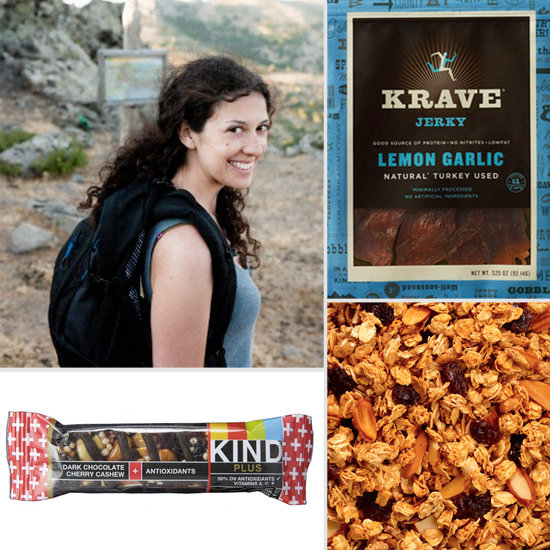 Energy bars: You can never go wrong with tossing a few healthy bars in your bag. Easy to pack, full of nutrients, and offering delicious flavors to boot, these are so simple to grab whenever you're in a pinch. I always have a few KIND Bars or CLIF Bars ready to go when I'm out on the trail — and everyone always appreciates them.
Fresh fruit: Forget heavy fruits that you've got to pre-slice, and instead grab an apple or banana. Eating an apple can help boost your endurance, while potassium- and magnesium-laden bananas are an easy way to get your electrolytes up so you don't feel slowed down.
Turkey jerky: Jerky is one of those much-loved, lightweight hiking snacks that's a welcome addition to a backpack. But it's important to read the labels when making your choices. I'm a huge fan of the Krave Turkey Jerky products that come in tasty gourmand flavors, and offer a healthy punch of lean protein that's free of nitrates.
Keep reading for more hiking snack ideas.