In terms of calories consumed in one day, the Super Bowl Sunday spread is only bested by the Thanksgiving feast. Being that the game comes but once a year, many sports fans go all out, consuming a variety of spicy snacks — chili, buffalo wings, salsa — along with beer, pizza, and dips. All that food can lead to digestive disaster. If you're suffering from heartburn, here's how to get relief.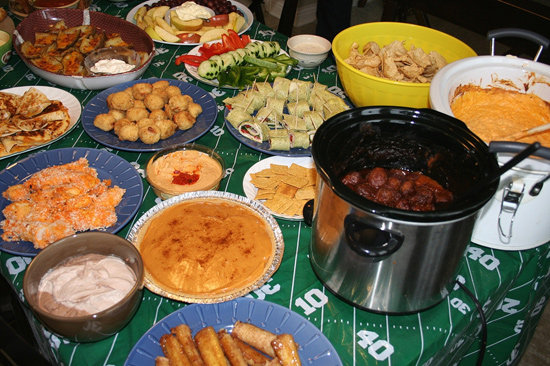 Let loose: Loosen up your clothing if it's fitted. The compression around your chest and stomach can make heartburn symptoms worse.
Put down the bottle: Stop drinking alcohol, carbonated beverages, and drinks containing caffeine like coffee and Coca-Cola ASAP. Don't reach for a cooling glass of milk either. It's a myth that milk relieves heartburn. It may feel good at first, but can actually worsen symptoms. Sip water instead.
Chuck the wings: Avoid eating any more spicy or greasy foods, foods that contain pepper, and acidic foods such as oranges, tomatoes, and vinegar. Chocolate, mint, ketchup, and mustard are also common heartburn triggers, so avoid eating these as well.
Grab a stick: Of gum, that is. Chew gum to increase saliva production, helping to neutralize stomach acid.
Keep reading for more ways to get immediate heartburn relief.