I love the idea of using heart rate monitors during workouts, but in my recreational running I've only used them occasionally. So I was happy to test out the new Polar RCX3 ($220), sent to me with a compatible GPS device (the G5 GPS Sensor, $140). Here's what I thought about the model.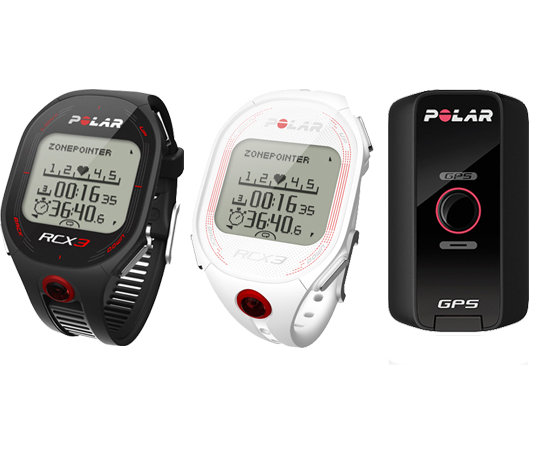 The heart rate monitor itself is comfortable; I've used some models that feel unnaturally rigid, but the thin silicone band of the heart rate monitor never felt uncomfortable during my runs. And like most heart rate monitors, the buttons are simple to use and relatively intuitive. When you first turn it on, you enter your data — age, sex, weight, etc. — and then are ready to go.
The strap was also simple to use; after clipping in the monitor, just hook on and adjust so the monitor fits squarely on your chest. The hook design means it's easy to get on and off while still being secure. Before each workout you need to wet the strap so the sensors register your heart rate and connect with the watch, but the process is easy and quick. Synching up with the GPS device is similarly simple, and once connected, all you need to do is clip on the GPS device (which looks like a small pager) to the same side of your body as you are wearing the watch.
Keep reading to find out more about the Polar with GPS.