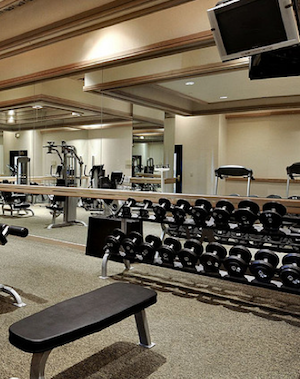 Whenever you travel, do you care how posh the fitness center in your hotel is? I tend to believe that if I pay a bit extra for a certain hotel, I expect a decent gym to be included in that price. Unfortunately, a nice clean gym in one hotel— fully stocked with all the treadmills, ellipticals, and rowing machines your heart could ever desire — isn't the same as another hotel from the same group in another city. You definitely need to do your homework before assuming you'll get the same amenities across the board.
What is cool though, is that hotel chains are realizing that being able to exercise in a well-equipped fitness center is very important to their guests, which is why hotels like the Westin are making it easier for customers to workout during their stay. Westin Hotels & Resorts has teamed up with New Balance to launch a complimentary gear loan program at 10 Westin properties, where guests have access to New Balance shoes, apparel, and accessories. How cool is that?
Now, to see my pick for US hotel chains that have the best gyms, keep reading.