You may be driven indoors if the Summer heat makes your workouts unbearable. Since not everyone is a fan of the gym, here are some solutions to your gym gripes.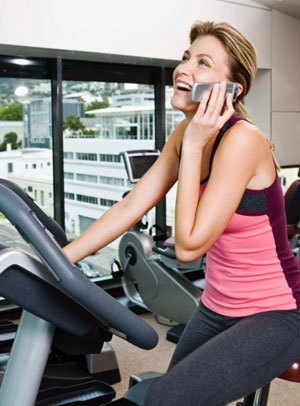 Waiting for equipment because the gym is too crowded
Find out when your gym is least busy, and if your schedule allows for it, go during those off times like 10 a.m. or 2 p.m. If you're locked into going before or after work when everyone else seems to hit the gym, give
less popular equipment
a try. Or, do some strength training moves while you wait.
High membership prices
Gyms sometimes offer deals if you join with a friend or sign up for a certain amount of time. If there aren't any deals to be had, choose a gym that offers exactly what you use, so you're not paying for amenities that you don't need like a sauna or pool.
Annoying people
Whether they're gabbing on their cell phone or trying to flirt with you while you do your reps, annoying people will always be at your gym — it's how you deal with them that will affect your workout. You could always secretly complain to the staff, especially if there are rules about cell phones. Or do what I do, which is put on my headphones, focus on my workout, and ignore everyone else.
Continue reading for other ways to deal with why you hate the gym.