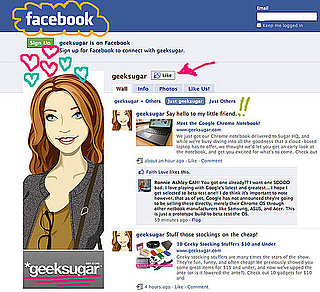 How's this for a little Friday fun: a new tool allows you to doodle on any website, any time, and check out what other people are drawing, too.
Goggles
is a fun way to view any site. To use it, visit
goggles.sneakygcr.net
and drag the bookmarklet into your browser's bookmarks. Then click the Goggles bookmark when visiting any site to see other users' doodles and add your own.
There are already a few awesome sites to take a look at — I love the cartoonish illustration on weather.com. Sadly, it's probably only a matter of time before the service gets overrun with . . . inappropriate illustrations, so get your hands on it while you can. And one tip: right-clicking allows you to erase your previous stroke.