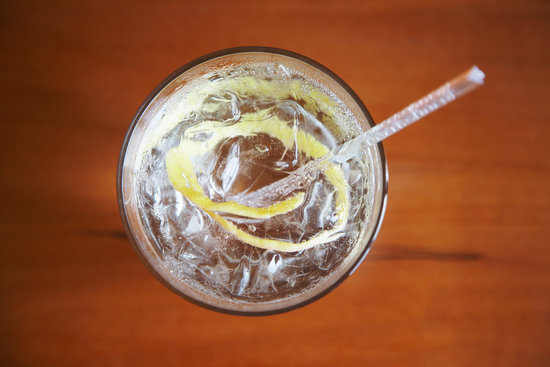 It may be my obsession with Downton Abbey and the BBC's Sherlock, but lately I've been craving classic English cocktails: gin and tonics, for example. The problem is, tonic water is not diet-friendly. Most store-bought brands contain corn syrup and just as many calories as a sugary soda.
This gin and tonic variation substitutes zero-calorie soda water for the tonic, and the splash of elderflower liqueur complements the juniper flavor of the gin, giving it a clean and refreshing finish. The next time you are in need of a G and T, opt for an elderflower gin cordial instead — it's free of corn syrup and falls under the 200-calorie mark.
Learn how to make this cocktail after the break!