Are you a fan of black rice, this year's reigning superfood? Over the weekend I had some in a mango sticky rice dish at a Thai cultural center brunch (where proceeds from the homemade curries and soups go directly back to maintaining the temple and grounds) and I now count myself as a fan.
Not only was the deep purple of the black rice, the yellow of the mangoes, and the lush green of the temple's vegetable garden a great reminder to eat the rainbow, it was also nice to know that I was getting essential cancer-fighting properties in my dessert.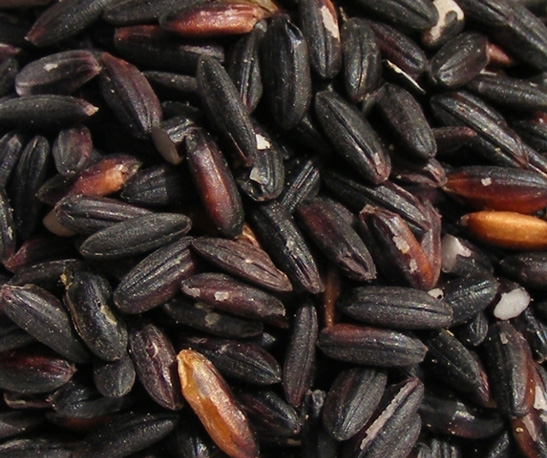 Black rice, like brown rice, retains the bran cover that is removed to make white rice. That means the grain is packed with nutritional benefits, including being rich in iron and fiber. Want to know more about this "forbidden" rice, including how it stacks up against brown rice and other cancer-fighting foods? Read more after the break.