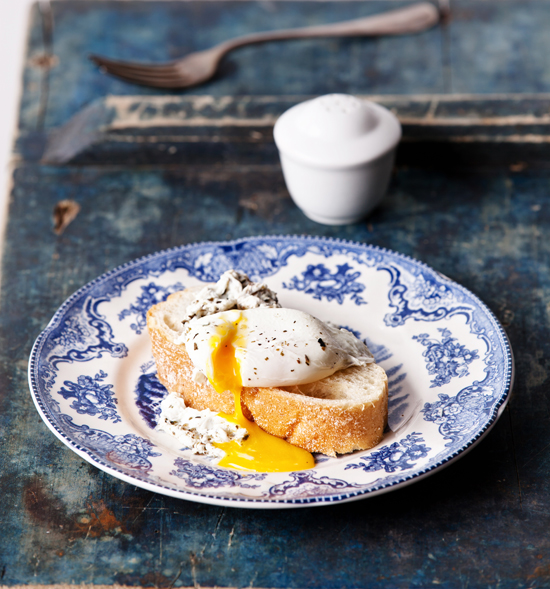 Few culinary tasks are as simultaneously simple and complex as poaching eggs. While it's easy enough to plop an egg or two into a bath of simmering water, it takes a touch of practice and know-how to achieve consistently satisfying results. Lucky for you, we've done the legwork, testing out a variety of tips and tricks to determine what works best.
Use the freshest eggs you can find: as eggs age the white becomes looser, more watery, and less likely to form a cohesive mass around the yolk when poached. If you have access to eggs from the farmers market, here's the time to use them; save older eggs for hard-boiling and baking.
Rather than crack an egg directly into a pot of water to cook, crack each egg into an individual ramekin so that it can be gently turned out into the water and is therefore less likely to break.
If using slightly older eggs, drain off any loose egg white before poaching. Crack each egg into a fine mesh strainer set over the sink, and allow any watery egg white to drain off before gently transferring each egg into its own ramekin.