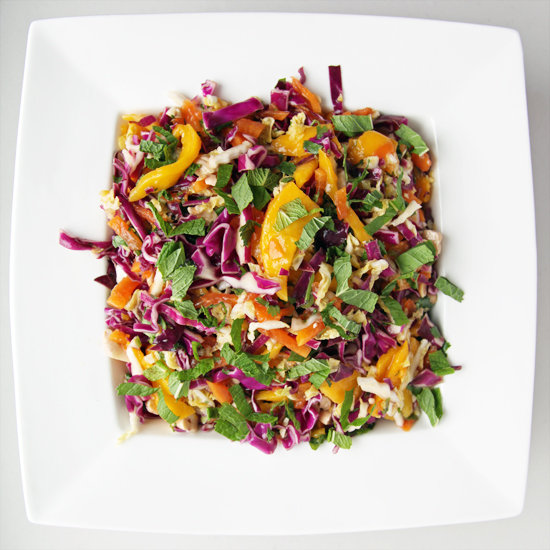 Photo: Nicole Perry
When building salads, it's far too easy to get stuck in a rut. You know what works, buy the same ingredients, and inevitably eat green leaf lettuce with black olives, sliced tomatoes, and shredded carrots everyday. However, with a little creativity and an open mind at the grocery store, you can enjoy a fabulous variety of healthful yet crave-worthy salads on a regular basis. To get inspired, take a walk around the produce section and be inspired by the vegetables and fruits you come across. Try a new lettuce or pick up a veggie you're unfamiliar with. Just remember: from crunchy to creamy to crispy, a good salad has an assortment of textures (and colors). Here are a few ways to shake things up in the salad department.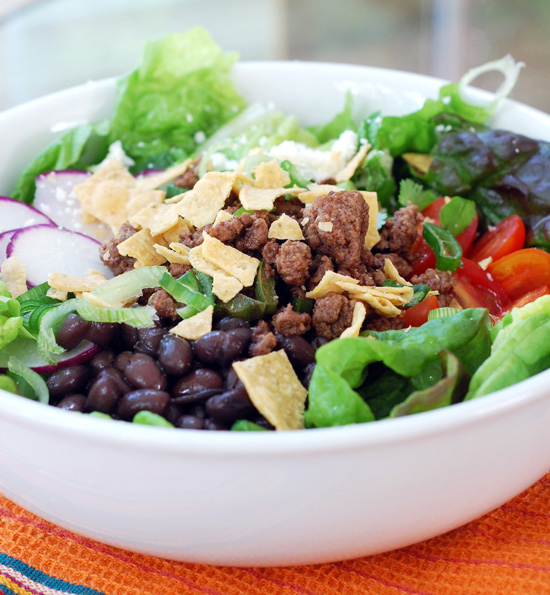 Photo: Camilla Salem
Filling Proteins
Think beyond grilled chicken: Sliced steak, chunks of pork, and flaked fish are excellent additions. Deli meats, like salami, ham, and turkey are easily shreddable, too.
Don't forget cheese and nuts:To achieve the aforementioned crunchy and creamy textures, toss in goat or feta cheese and almonds or pine nuts. Hard cheeses, like manchego and parmesan, can be shaved onto the salad, or finely grated into the vinaigrette.
Grains are all important: Protein-rich grains like quinoa, brown rice, and barley add vegan heft to greens.
Repurpose leftovers: Toss leftover vegetables, grains, and proteins with greens the next day to make a one-of-a-kind salad.