Greek yogurt may be having all the fun, but cottage cheese does just as well when it comes to mixing into your granola, fresh fruit, or smoothies. At 81 calories per half-cup serving, cottage cheese packs an impressive 14 grams of filling protein, more than most Greek yogurt varieties. Here are four delicious reasons to stock up on the unassuming diet standby.
Avocado and Cottage Cheese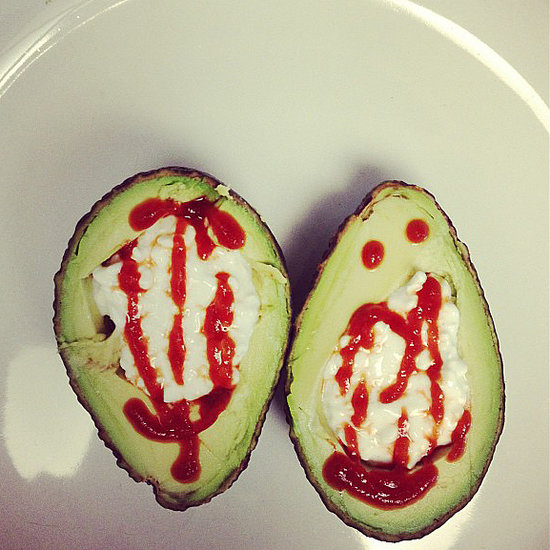 For a quick, filling breakfast, spoon two ounces of low-fat cottage cheese into half an avocado, then drizzle with your favorite hot sauce. Your protein and omega-3-rich breakfast clocks in at only 220 calories.
Granola and Fruit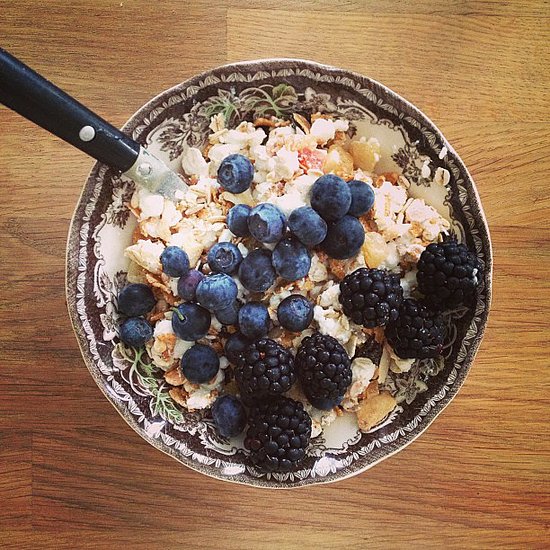 You can mix any of your favorite toppings into this basic breakfast, but this combination of in-season blueberries, blackberries, granola, and coconut looks like a great place to start.
Low-Calorie Ranch Dressing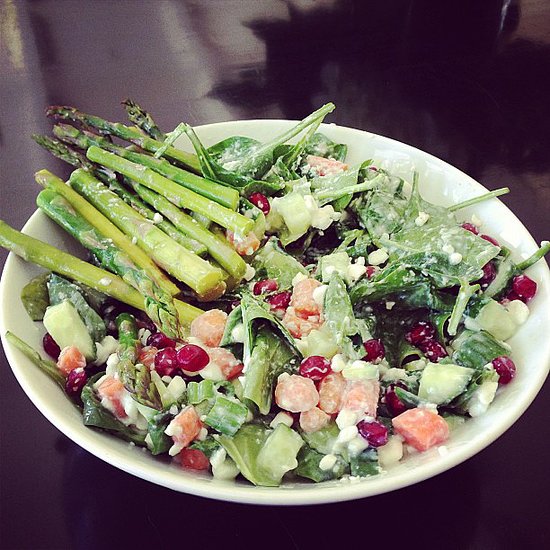 Dress up a seasonal salad with this cottage-cheese-based Ranch dressing, or use it as a dip for sliced veggies; each two-tablespoon serving clocks in at only 19 calories.
Egg, Cottage Cheese, and Avocado on Rice Cakes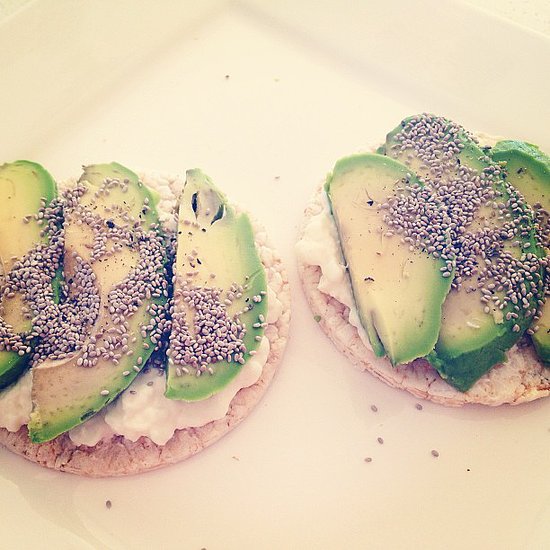 You'll show no signs of stopping once you snack on this power combination of egg, cottage cheese, avocado slices, and chia seeds atop a rice cake.