Just when you thought burpees couldn't get any better, we're here to show you a new variation using one of our favorite fitness tools, the BOSU. Check out this variation of the classic exercise from Equinox trainer Lauren Fairbanks. Adding a little instability to the push-up forces the core to work more, as does lifting the unwieldy BOSU overhead. To work the middle even more, Lauren adds in a twist after the push-up. Feel your heart rate rise as you challenge every body part with this move.
1. Come into a deep squat holding the BOSU at chest level.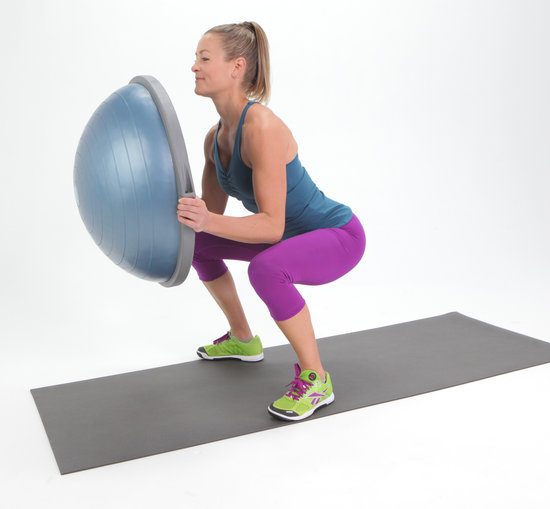 2. Place the ball side of the BOSU on the ground, then jump or walk your legs back to a plank position.