Does August's back-to-school mode have you in the mood for bringing your lunch to work? Good idea: not only will you be saving money, but you'll also be making healthier options while you're at it.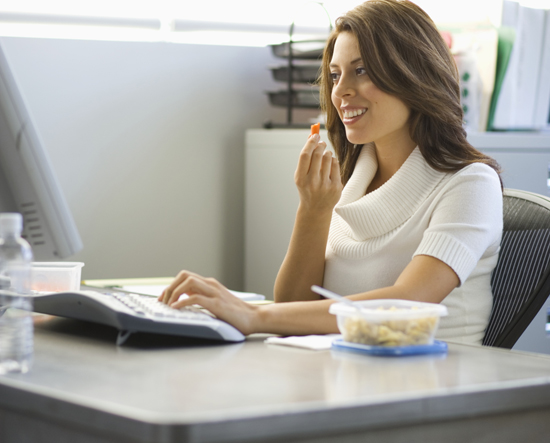 If you're ready to brown-bag it, bringing leftovers can be the perfect solution. Making a little extra when cooking dinner is a great time-saver; no need to carve out extra time to make a sandwich when you've already got a meal waiting in the pan, and you don't need to spend extra time planning out a lunch menu before you go shopping. But using leftovers for lunch doesn't mean that there's no preplanning required. Making sure you are safely and conveniently storing leftovers tonight means a happy, healthy lunch for tomorrow, so check out these tips for bringing leftovers as lunch.
Leftover prep. That huge dish of lasagna shouldn't stay out on your counter for too long. You should pack away your food (in convenient lunch portions if it's a big batch) within two hours at room temperature — but note that since Summer days can mean hot kitchens that you should refrigerate leftovers within an hour if the temps reach 90 degrees or more.
Read on for more tips on how to safely and easily bring leftovers at work.