Celebs pay a lot of money to look their best, and that's especially true when they're prepping for a wedding. Here's five insider tips from some of Hollywood's biggest trainers on how to look paparazzi-perfect for your big day.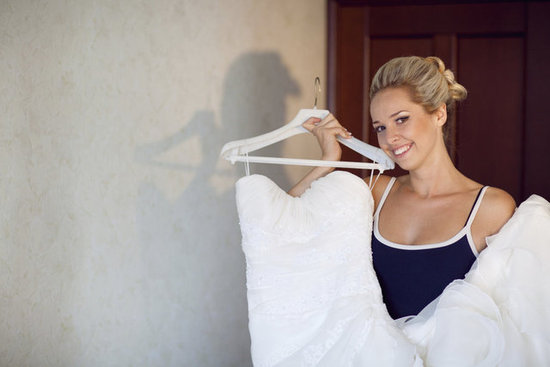 Up your game: No matter what your fitness level, you can benefit from taking it up a notch, says trainer Shaun T, creator of the sweat-inducing and uber-popular DVD workout program Insanity. Even if you're a regular at the gym, you can still make small changes that will challenge your workouts. "If you're a person who works out at the gym, try to take [fewer] breaks," Shaun recommends. "If you're a weight lifter, while you're not doing weights, try to do some different cardio exercise in between to try to ramp up the calorie burn."
Stand tall: Since you're going to be the center of attention on your big day, perfect posture is important. So important that celebrity trainer Harley Pasternak incorporates back and shoulder exercises into his celebrity brides' workouts. What does Harley, who trained Hilary Duff for her wedding, recommend brides-to-be do in order to walk down the aisle looking confident? Targeted exercises like dumbbell rows and tricep presses. Get the whole list of Harley's favorite back-strengthening and boob-lifting exercises here and you'll be a toned-and-tall vision in white when you walk down the aisle.
See more weight-loss tips from celeb trainers after the break!