Yoga instructors are often the calmest people you'll meet, but when their beliefs are grounded in strict yoga principle and technique, they may sometimes put their foot down during practice. Here are some reasons your yoga teacher might reprimand you during class.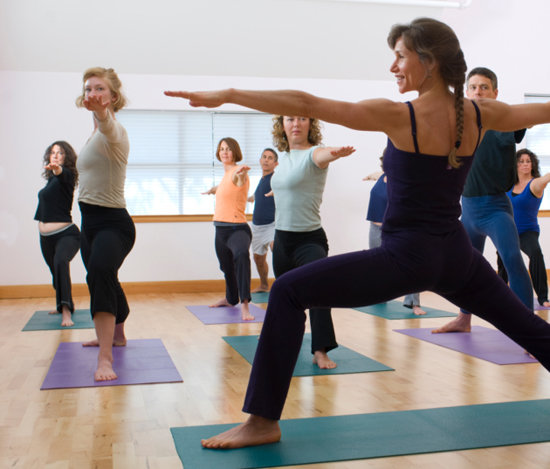 Drinking water: Practicing yoga is about building your energy or prana, otherwise known as your fire. Some by-the-book instructors believe gulping water puts out the fire you're working so hard to create and may say something if you reach for your Klean Kanteen. It's important to hydrate before coming to class, but while you're practicing, you can't always prevent a dry throat or feelings of being overheated. Only you know if you need to drink some water, so if your teacher says something, politely smile, take your sips, and get back to your practice.
Doing another variation: Yoga instructors take great pride in designing their classes, so when a student strays from a teacher's sequence by doing a different pose, the teacher might not be pleased. Due to injuries and different ability levels, it's imperative to listen to your own body and do the practice that's right for you. Of course, what you do on your mat shouldn't disrupt other people in the class. But if you're quietly doing the more advanced Full Wheel rather than Half Wheel and your instructor gets peeved, chat with them afterward, or try out a class with a more lenient teacher.
Coming out of a pose too soon: Yoga instructors are there to inspire your practice, which means designing challenging sequences of poses. Sometimes it's too much, and if your quad is burning after the sixth variation of Warrior 1, I can understand needing to straighten your leg to come out of the pose. It's great for an instructor to encourage deeper stretches in poses, but only you know your body and what it needs. If an instructor makes you feel bad for taking a break, then they may not be the nurturing teacher you need.
Keep reading for more reasons your yoga instructor might yell at you.