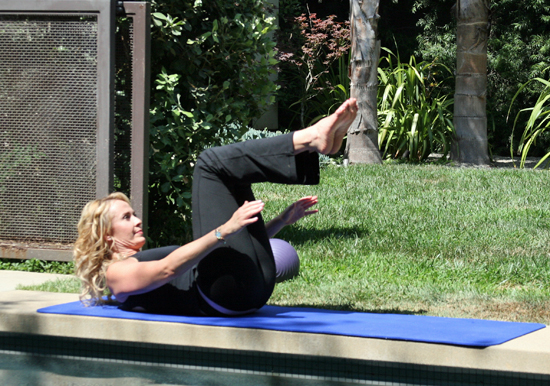 You might be avoiding the essential Pilates exercise the Hundred because it strains your lower back. But don't give up! We might be able to help you fix this problem possibly caused by tight hamstrings. Or you could be overextending your lower back by forcing your legs to straighten. Weak ab muscles and tight hip flexors could also be the culprit. It's difficult but crucial to constantly pull your belly button to your spine to activate your deeps abdominal muscles throughout the exercise. Yeah, it's hard but your back will thank you.
As your hamstrings and hips loosen up and your abs become stronger the Hundred will start to feel easier. Easier on your back that is; it's always going to be a killer ab exercise, which is why we love it so. Do be sure to work within your range of motion when doing the exercise and only straighten and/or lower the legs if the low back can remain glued to the floor.
See a step-by-step guide to protecting your back during the Hundred.