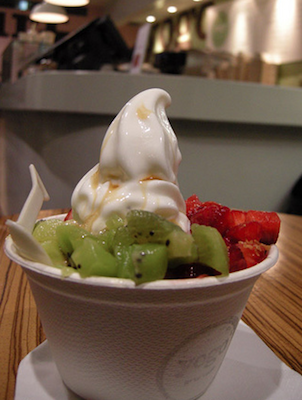 When you need a sweetener, what do you turn to? Honey, agave nectar, or maybe just plane ole sugar? I'm far from being this "freaky" eater, but my sweetener of choice is organic, Grade A maple syrup. Aside from smothering pancakes and waffles in this delicious brown syrup, maple syrup is a very versatile sweetener. I like adding it to yogurt, oatmeal, or apple sauce, but you can also use it in dressings for salads, in fish or chicken dishes, or in a granola parfait, or roast some almonds in maple syrup and spicy cinnamon for a light, healthy snack. These maple syrup recipe ideas are sure to inspire you.
Pure maple syrup tastes great, and it offers a myriad of health benefits. Here are just a few:
Here are more reasons why it's good for us.