If alternative medicine is up your alley, or if you've been dealing with chronic pain you just can't kick, then acupuncture may be the remedy you've been looking for. The traditional Chinese medicine calls for thin needles to be inserted at the acupuncture points in the skin, allowing your body's qi, or vital life force, to flow without obstructions. After taking the plunge to try out acupuncture for myself, I left feeling relaxed and calm but equally alert. Here are four things I'm glad I knew going into my first session.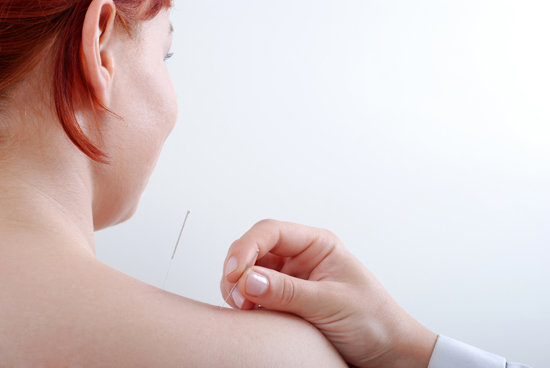 Don't have a caffeine buzz: Going into an acupuncture session jittery from your morning latte is not going to make the experience pleasant. Keep away from tons of caffeine before you head in. This way you'll have your mind in the ideal spot, ready to relax and reboot.
Be honest: You're going to acupuncture to soothe what ails you. Being embarrassed about your circumstances is only harming your ability to be healed. Being honest sounds pretty straightforward, but it's always a helpful reminder.
Keep reading for two more ways to prep for your first appointment.