Bursting with protein — eight grams for one cup of cooked — quinoa is a super grain. High in folate and magnesium, this fluffy, easily digested grain also provides five grams in one cup.
Just like mildly flavored tofu, quinoa absorbs the flavors around it, so it pairs well with just about anything. Although super healthy on its own, here are some ways you can up the nutritional value while adding interesting flavor and texture.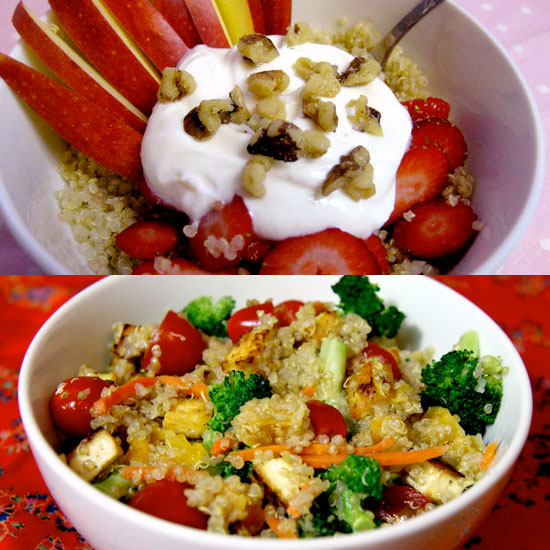 Before cooking, mix dry quinoa with another grain such as millet, barley, or Arborio rice. The result is a very different taste and texture, plus you get the added nutritional goodness of the other whole grain.
Cook quinoa with miso to add a bit of extra protein and a burst of essential B12. Just mix miso paste into the cooking water before adding uncooked grain.
If you love quinoa, keep reading for others ways to make it even healthier.