A bowl of cereal makes the perfect breakfast. It's fast, easy, and inexpensive, and the right bowl of cereal is a good source of fiber, calcium, and protein. But if you make the wrong choices, your cereal may actually be contributing to weight gain. Avoid these mistakes when it comes to your morning bowl of cereal.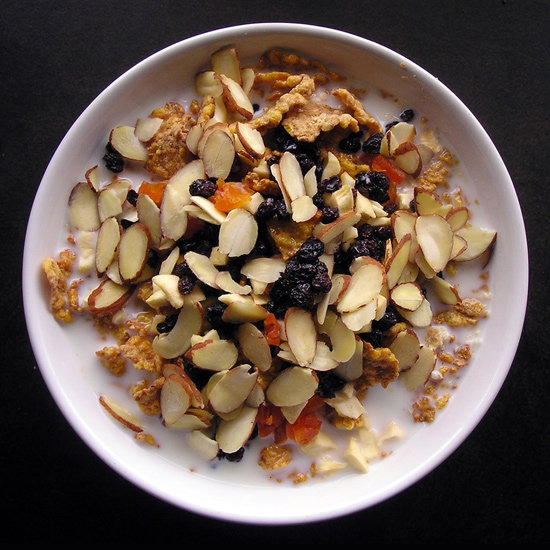 Your bowl is too big: Depending on the box of cereal you choose, a serving size is about three-quarters to one-and-a-quarter cups. If you use the biggest bowl you have and just mindlessly pour, you could be devouring over 400 calories instead of the usual 120 to 200 — and this is just the cereal alone!
You're a little nuts: Sliced almonds, pecans, and walnuts offer healthy fats and protein, but they're also pretty high in calories. Two tablespoons of walnuts is almost 100, so be mindful about how nutty you get.
Keep reading for more ways your cereal bowl can cause weight gain.