Sipping bottled water has become such a habit for people trying to live healthier — think Jennifer Aniston and her Smartwater ads. Choosing water over sugary sodas is great, but many people think bottled water is healthier than good ol' water from the tap. And cleaner too. But research has found that is not true. In fact, bottled water could contain more impurities than tap water — that's not smart at all. Here are seven reasons to skip the bottled water and opt for tap.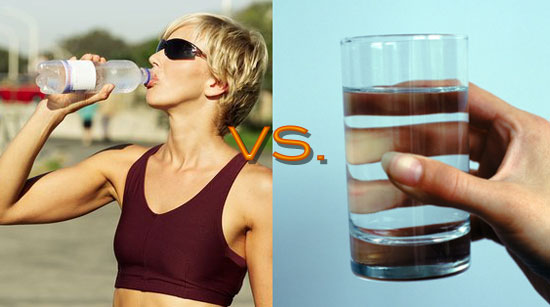 Tap water is highly regulated. It is regularly checked for traces of E. coli and fecal coliform bacteria. The FDA doesn't hold the same rules for bottled water.
Tap water must be tested for coliform bacteria 100 or more times a month. Bottled water companies are only required to test once a week.
Learn five more reasons.