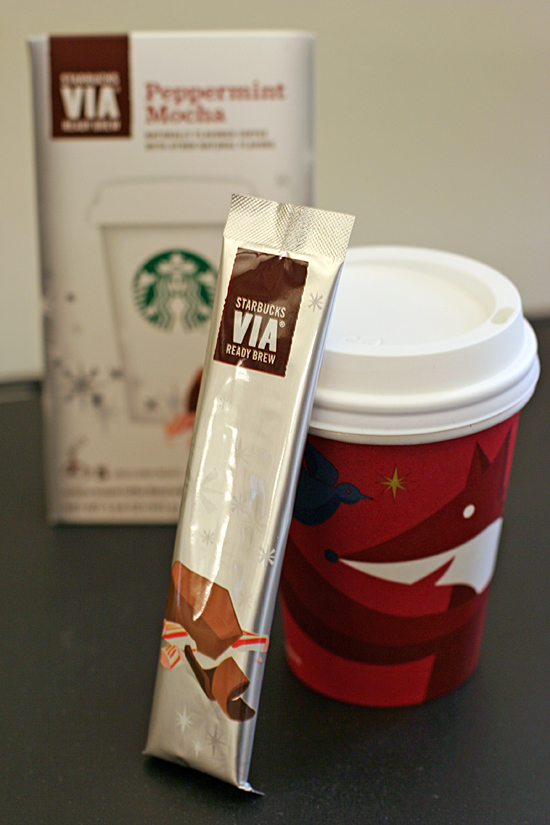 A few months back, we taste-tested the
Starbucks Pumpkin Latte against the Via Ready Brew counterpart
and were surprised to discover tasters preferred the Via instant coffee over the store-made latte. When Starbucks sent us its latest instant offering,
Via Peppermint Mocha
($8 for six cups), we knew what we had to do: a taste-off! Between the Starbucks Peppermint Mocha, which combines espresso, milk, bittersweet chocolate, and peppermint flavor, and the Via package,
find out which one our taste-testers preferred.