If you're one of those eat-peanut-butter-straight-out-of-the-jar people, get your spoon ready for this recipe. While peanut butter is quite possibly one of the most perfect foods, even die-hard fans can get a little bored of the same old spread. Surprise your whole wheat toast and apple slices by spreading this mixed nut butter instead.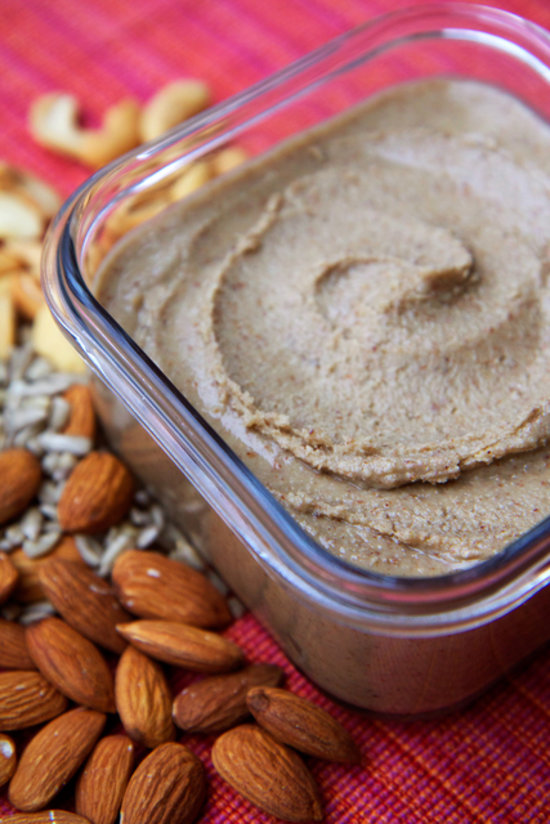 This homemade version will really rock your PB-loving world because it actually contains no peanuts at all. It's made with almonds, cashews, and sunflower seeds, creating a taste so fresh and unique that you'll never buy another jar from the store again. But it doesn't stop here — since there are so many different nuts and seeds to choose from, the possibilities of mixed nut butter creations are as wild as your imagination.
Keep reading for this simple 94-calorie recipe.