Raspberries, blackberries, blueberries, strawberries — fresh-picked berries are one of my favorite things about Summer.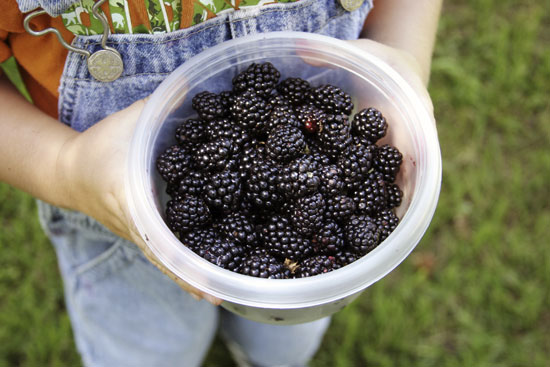 For a weekend adventure that's fun for the entire family, I like to go berry picking. Not only do I feel that it's important for my girls to see where food actually comes from, it is also a fun and physical activity. In fact, according to
Fitness magazine, you can burn over 600 calories
with two hours picking berries. Plus, it tires out the kids, ensuring long weekend naps — every parent's dream.
To find a farm near you that lets you harvest your own fruit, visit the Pick Your Own website. The easiest search method is to click on your state and scroll down the page to the state map. Then just click on the county you live in to find a local farm.
For a few tips on berry picking, read more