It's a given that everyone brushes their teeth daily — and if you don't, there really is no better time like the present! Unlike brushing, flossing habits seem to run the gamut, which is why we asked you how often you floss and an impressive forty-three percent of you said you floss at least once a day — bravo!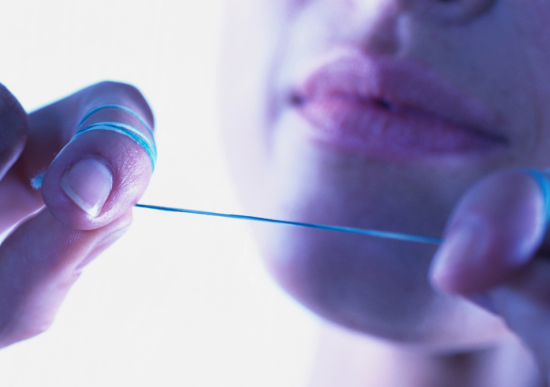 Flossing is very important to incorporate into your daily routine since lodged food particles between the teeth can cause plaque and bacteria buildup, which eventually leads to gingivitis. And flossing at least once a day will also reduce arterial inflammation caused by the accumulation of bacteria in your system.
OK, we know the facts, we get that flossing is important, but how can we make it easier and more fun? I'm not saying you have to do a happy dance while flossing, but if it were easier, maybe we'd be inclined to floss more. I found three helpful tools that will do just that.
The Reach Access Flosser ($3): Brought to you by the makers of the Reach razors, this flosser can go below the gum line and effortlessly helps move the floss up and down and against the tooth. And with the look and feel of a toothbrush, maybe we'll be fooled to include it in our morning routine?
Keep reading to find out what other tools I recommend for flossing.