For any Zumba or hip-hop aficionados looking to add a little variety to their home workout routine, the Latin Cardio Party ($10) makes a good option. From warmup to cooldown, the entire workout takes less than 45 minutes to complete, and all three short Samba, Cumbia, and Reggaeton dance routines are easy-to-follow and plenty of fun.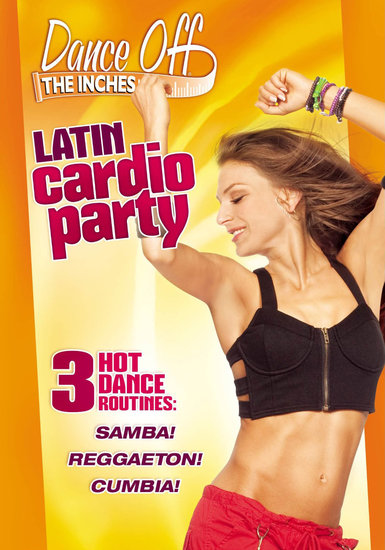 While each segment has its own distinct flavor and choreography, all three flow together to form one cohesive workout. I was happy to find out that there was no reason to break up my rhythm by pausing, stopping, or going back to the main menu during the workout. Instructor Emily Naim brought down the pace when necessary, and then hopped right back into the dancing.
Keep reading to learn how much dance experience is necessary for this DVD.