For yoga or Pilates buffs looking to incorporate some focused strength training into their routines, Kristin McGee's newest workout DVD, S3 — Strong, Sexy, + Svelte ($17), does not disappoint. The three 25-minute segments can be performed on their own or all together for one long and intense workout.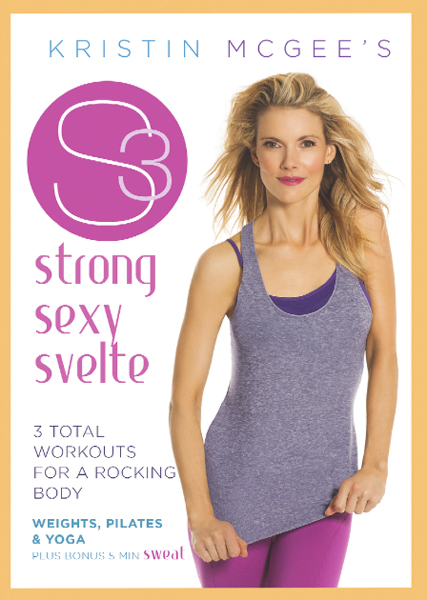 The Strong workout combines classic yoga postures with dumbbell exercises, while the Sexy workout focuses on Pilates with blasts of cardio. And finally, yoga lovers who have heard the rave reviews of Kristin's flow can enjoy some straight-up power yoga in the Svelte sequence.
Keep reading to learn more details about each of the segments after the break.