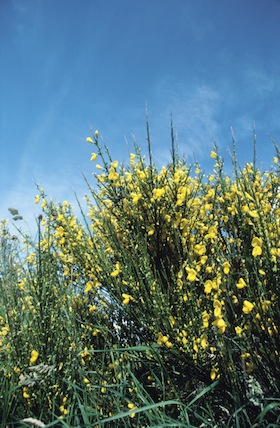 Allergy season is in full force. For many sufferers, this time of the year is marked by runny noses, watery, itchy eyes, sneezing, sinus pain, and headaches. An estimated
40 million to 50 million Americans suffer from seasonal allergies
— so what can we do about them?
According to Dr. Oz, an allergic response to pollens is actually the sign of an active immune system, but before we go and toast to our runny noses, here are some natural solutions that often help conquer those pesky symptoms.
Heat therapy. Warmer temperature is a great way to relieve congestion because it helps get the fluid and congestion in your face and chest moving by helping to think it out. Try exercising more or investing in a humidifier.
Local honey. Many folks I know take a tablespoon of honey a day to combat allergies. The belief is that ingesting local pollen from honey builds resistance to the surrounding fauna. And while it may work for some people, remember that it's a home remedy that might not work for everyone, but is worth trying. If it doesn't help with your sniffles and sneezing, you're still getting vitamins B6, thiamin, niacin, riboflavin, pantothenic acid, and minerals like calcium, copper, iron, magnesium, potassium, and zinc. Honey also contains antioxidants and vitamin C. All that and it tastes good, too!