Dog, plus too much food, plus not enough exercise, equals one flabby little Fido. Although a roly-poly pooch might look cute, obesity poses the same health risks for your pet as it does for you. Diet and exercise are key, but if you're having trouble slimming down Sparky, here are some services that can help.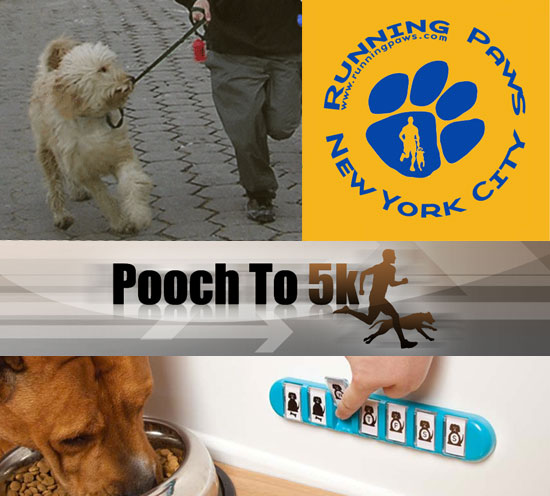 Pooch to 5K
Yes, you read correctly. Just like the Couch to 5K for humans, there's a Pooch to 5K for dogs, a service that offers personal training for the furry loves of your life. Over 40 percent of dogs are overweight, which can lead to joint pain and heart disease, so there's no time like now to get your four-legged friend in tip-top shape. The free Pooch to 5K 12-week training program will help your dog go from lounging around to comfortably running a 5K. What's even better is that you're the one running with your dog three times a week, not the dog trainer, so you too will get in excellent shape. Two paws up!
Keep reading to hear the other ways you can help your beefy Boomer lose weight.