I'm a sucker for anything related to dancing — especially if it's fun, is put to good music, and is said to help shed the pounds! Something else I'm addicted to? Dancing With the Stars. So I knew I had to get my hands on dancing pro Julianne Hough's Cardio Ballroom ($10) workout DVD.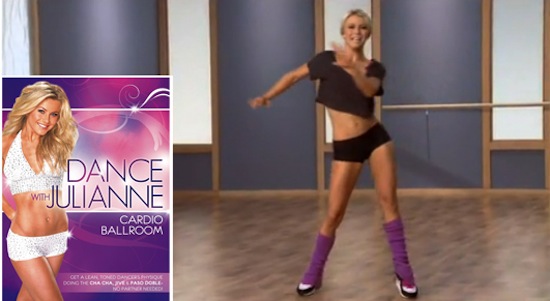 I've taken a few ballroom dance classes in the past, but what I love about this workout DVD is it caters to both beginner and advanced dancers. Right from the start, Julianne's upbeat personality gets you excited about the warmups and choreography, and before you know it, you're doing the cha-cha, the jive, and paso doble.
Keep reading my review and check out a sneak peek of the video.